There are many ways to get involved.  Your donations are greatly appreciated and help to sustain our work.  Sign up for our newsletter on our Home page or send us an e-mail at jeremiahshopefk@gmail.com. Thank you!!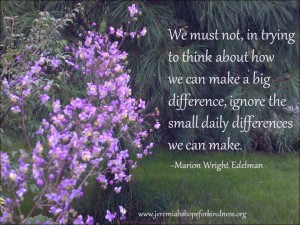 You can donate through Paypal below, through GiveMN below or send a check to Jeremiah's Hope for Kindness at PO Box 442, Faribault, MN 55021.  Your donations are tax deductible and will help us continue to provide education, workshops, resources and support to schools, students, parents, faith-based groups, other youth and adult groups and community organizations. Thank you!!

Consider donating in honor or in memory of a loved one.  If you wish we will put your loved ones name on our new In Honor/Memory Of page.  Or give a gift to Jeremiah's Hope for Kindness for those on your gift list this holiday season who have everything and would appreciate supporting our work fostering kind and respectful homes, schools and communities. Thank you!!
Thank you for your support!
Volunteer and Service Learning Opportunities with Jeremiah's Hope for Kindness–  If you are interested in volunteering or setting up service learning projects for your students with our organization please email us at JeremiahsHopeFK@gmail.com or call us at 507-649-0376. Thank you!!

  

Communications and Marketing



– spreading the word about our work
– locate and contact schools, adult,  youth, faith-based, civic and community organizations that may be interested in our services
  Further development and promotion of our Choose Kindness event/campaign
   Google for nonprofits assistance
   Research various school districts (rural, suburban and city) regarding bullying prevention efforts
   Creation of and help with maintaining support groups for students, parents and educators
   Plan fundraising events, activities, House Parties
   Grant writing assistance- locate funders, criteria and deadlines for grants
   Assistance with developing webinars for our trainings
   Create video/s about bullying and our organization and work
   Accounting/business assistance