"No one is free when others are oppressed." – author unknown
Lesbian, Gay, Bisexual, Transgender and Questioning youth are often the targets of bullying and harassment.  Tragically, many of them do not feel safe at school and are not even welcomed in their own homes. It is a terribly sad commentary on our society that we let this happen.  We are all brothers and sisters. Bullying prevention absolutely cannot be effective as long as there is any group that is considered inferior. It is the right of every single person to be accepted, loved and valued just exactly as you/they are.  Those of you who identify as LGBTQ, please know that you are loved, valued and cared about! ☮ ❤☺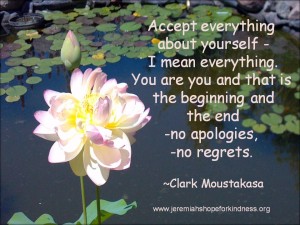 Studies and Statistics:  Coming Soon~
Helpful Links:
Starting a Gay/Straight Alliance-
http://www.aclu.org/lgbt-rights_hiv-aids/tips-starting-gsa
http://www.wsd1.org/grantpark/clubs/gsa/resources/How%20to%20Start%20a%20GSA.pdf
 Resources and information-
http://www.stonewall.org.uk/at_school  -resources/lesson plans/information for all ages
http://www.glsen.org/cgi-bin/iowa/all/home/index.html -resources/lesson plans/information for all ages
http://www.makeitbetterproject.org -support and resources for LGBTQ youth and their allies
http://www.glaad.org/resources -(Gay & Lesbian Alliance Against Defamation) -resources and programs
http://www.thetrevorproject.org  -The Trevor Project: Preventing suicide among LGBTQ youth
https://www.outfront.org/home – OutFront Minnesota
http://www.justinsgift.org/lgbtq-youth-resources.html -Justin's Gift (list of many resources)
Gender and Bullying:
Resources and information coming soon!
We will never break the cycle of bullying, which is violence, until we put an end to hate, discrimination, bigotry and oppression of all kinds. This inspiring video was put together by our friend, Kathleen O'Neill. We at Jeremiah's Hope for Kindness agree with Kathleen (and Mama Cass Elliot) that indeed, A New World is Coming.